Little shine in gloomy atmosphere is claiming - at the hotel Radisson Blu Park (10 Alexandras Avenue, Athens), on Saturday 26 and Sunday, November 27 - the audio exhibition «Hxos eikona show 2016». The purpose is to gathered all the friends of the technology, of the entertainment and the culture in one place.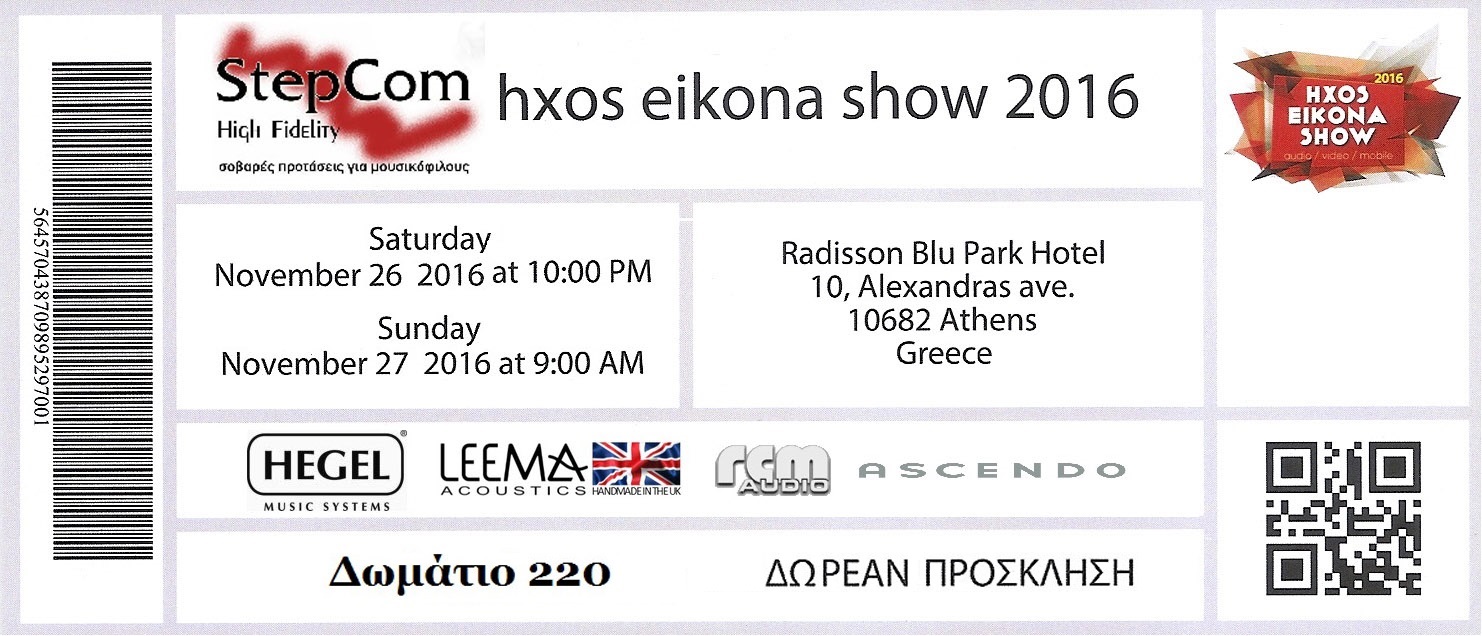 For those whom it happens to be in Athens or for those who would like to visit the exhibition, please print the free entrance ticket
Thank you in advance for the time and your attention
Sincerely yours
Antonios Chatzikonstantis
StepCom Audio Systems
PS. For the admin team: In case that the announcement does not allowed, you can erase it and I apologise in advance for my mistake.